Referent: Dr. Andreas Wittmer
Geschäftsführer Center for Aviation Competence
Universität St. Gallen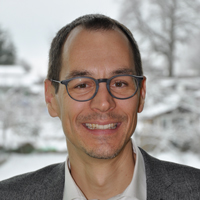 Dr. Andreas Wittmer is Head of International Networks, Senior Lecturer in Management with special focus on Aviation and Head of the Center for Aviation Competence at the University of St. Gallen.
Next to his focus on teaching on Bachelor, Master and Executive Level, his research focuses on network industries, such as Aviation. His interests link with a better understanding of efficiencies generated by networks and the impacts on stakeholders. From this perspective he researches into consumer behaviour, marketing and service management. His motivation is very much with the application of his research in the aviation industry, where he explains complex management issues by using aviation as a case.
Furthermore, he is receiver of several teaching and best paper awards and serves in boards of a regional airport and aviation networks (Industry Cluster and Academic Networks) and as a freelance Aircraft Accident Investigator.
---